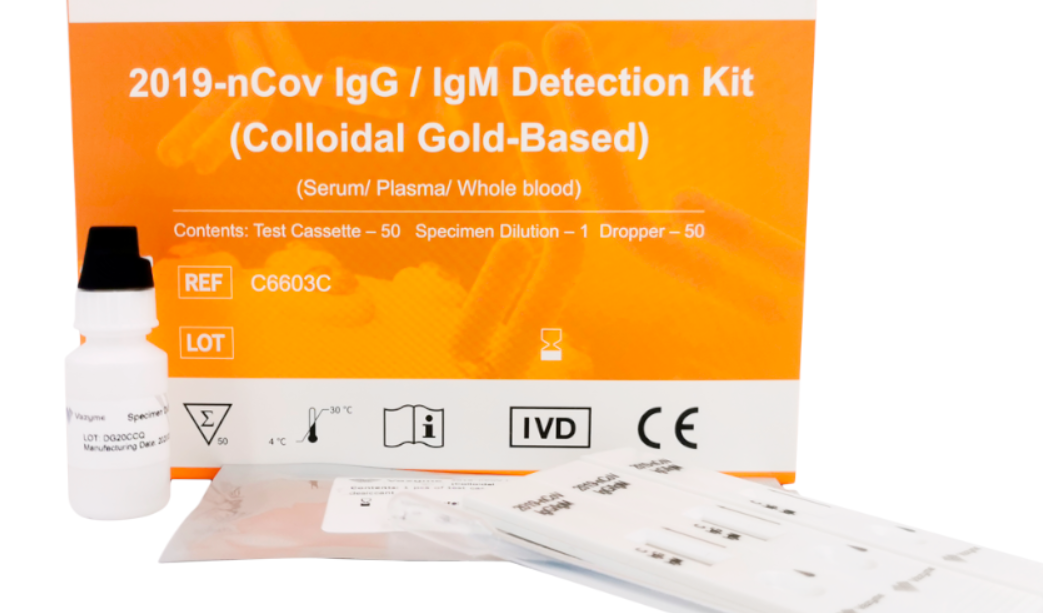 Coronavirus: SARS-Cov-2(COVID-19) IgM/IgG Antibody Test Kit (Colloidal Gold)
** Unit Price: 8 USD Per Unit ** Order Now
Description:
IgM and IgG are the first antibodies appearing in the human immune system during infection. When detecting acute SARS-Cov-2(Coronavirus, COVID-19) infection, IgM and IgG antibodies have the advantage of high sensitivity, early diagnosis, and the ability to judge whether a suspect is infected.
IgM and IgG antibodies can only be produced after several days of viral infection, and the specific time may vary between individuals, which means the time to generate IgM and IgG antibody in different person might be different. There is not a certain value of the time. The accuracy of IgM and IgG antibody test kit somehow depends on this time.
IgM is the earliest elevated immunoglobulin. IgM antibody positive is the basis for the auxiliary diagnosis of early infection. IgM antibodies are produced about 5 to 7 days after infection, with short maintenance time and rapid disappearance. IgM antibody detection can be used to judged early infection, and early detection and early treatment.
A positive IgG antibody indicates that the suspect has been infected by Coronavirus and antibodies have been produced. IgG antibodies are produced in 10 to 15 days after infection and can remain in the blood circulation for a longer period of time. Generally speaking, a positive IgG antibody means that the suspect have resistant to Coronavirus.
Features:
Early Discovery
Positive IgM indicate early phase of infection, which could conduct the next treatment plan for suspect. Positive IgG stands for an immunity to Coronavirus, which means the suspects would be safe in short term. But still need further detect and treatment.
Whole Spectrum
Cover early, mid and late phase of disease, avoid missing. Since the antibodies producing time is different to each person, IgM and IgG could cover almost all the phase of Coronavirus. A long with nucleic Acid detection, would give more confidence of confirmation and later treatment.
Efficiency
2 Tests on one cassette. Result in 2-10 minutes, depends on the test specimen. Whole blood will have a faster test result. Serum, Plasma and Capillary blood may need a bit more time to come up the result.
Safety
Individual test avoid cross-infection. One test unit for one person. It is different to Nucleic Acid test which is to test multiple specimen in one machine.
User Manual:
For different producer of Antibody test kit, there operation process may be described differently. You may find one from this article. The producer is superbio which was not listed in the certificated producer catalog. In the bottom of the article, will recommend several producers for reference.
Here is another user manual for reference, which is a bit similar.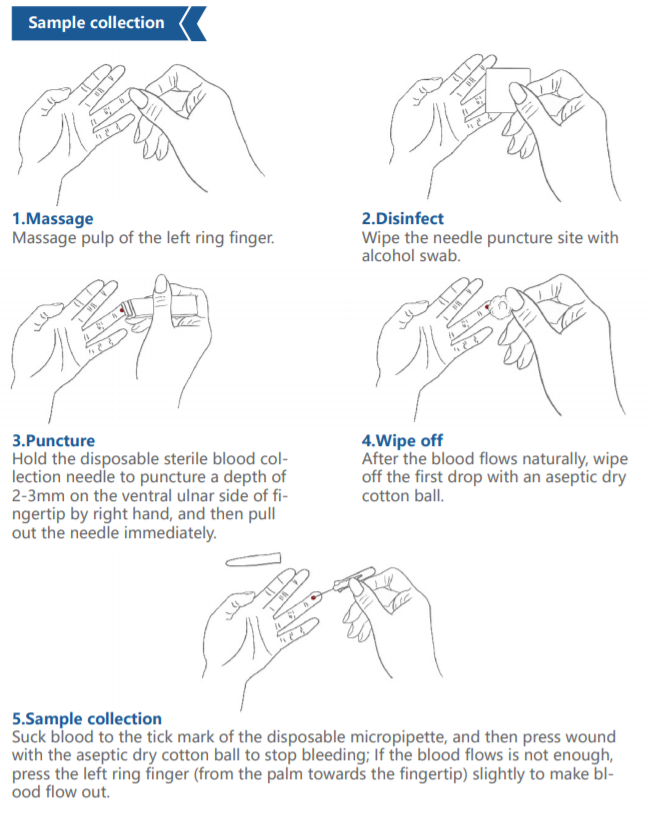 How to Read:
Suitable Population
High Risk : Obvious clinical symptoms but nucleic test negative patient

Suspected : Family members of confirmed or suspected patients. Recent close contact person.

Confirmed : Continue monitoring of disease progress and monitoring of convalescent.

Susceptible: Elderly, children or immuno-suppressive persons.
Specification
1 Test/Pack, 20-40 Tests/Box.
Recommend Producer:
COVID19zone.info provide service to contact the above producers and help place orders with cheaper unit price. Please click the "Contact US" button and let us know your requirements.

WE'RE HERE TO HELP