Breakings News of Coronavirus at Apr 4, 2020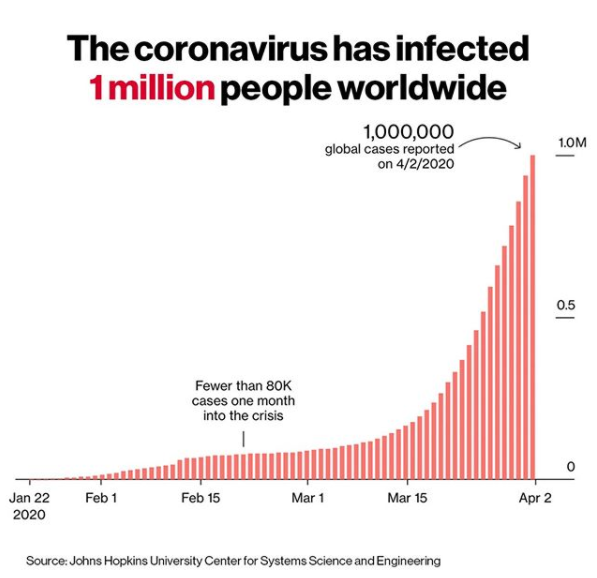 Cases of the coronavirus worldwide crossed 1 million, four months after it was first detected in the central Chinese city of Wuhan.
More than 51,000 have died and 208,000 recovered in what has become the biggest global public health crisis of our time. Fewer than 20 countries in the world remain free of infection.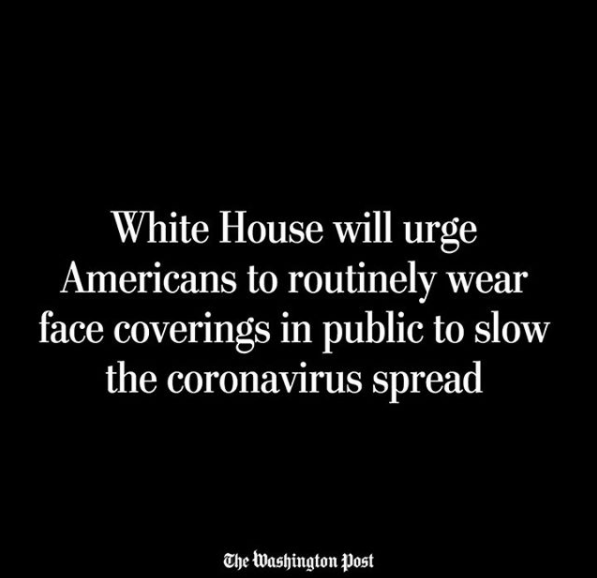 The White House is expected to urge Americans to begin wearing cloth masks or face coverings in public to help prevent the spread of the novel coronavirus, in a reversal of its earlier recommendations, a federal official involved in the response told The Post. The announcement could come as early as Thursday. White House coronavirus task force officials have been considering whether to recommend that face coverings be routinely worn in public because of increasing evidence that infected people without symptoms can spread the virus, according to internal memos and new guidance provided to the White House by the CDC that were obtained by The Post. The memos and guidance make clear the coverings under discussion are not medical masks, such as N95 respirators or surgical face masks, which are needed by front-line health-care workers and are in extremely short supply. One option is cloth masks made at home that cover the mouth and nose.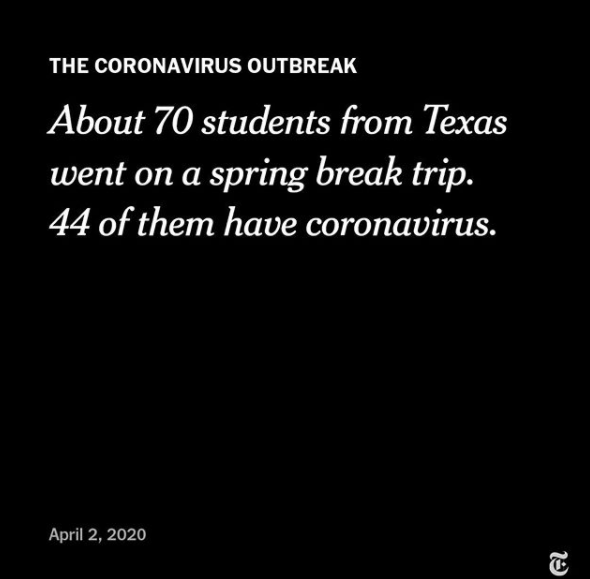 Two weeks ago, during the coronavirus pandemic, a group of about 70 students from the University of Texas at Austin partied in Mexico on spring break. Now, 44 of the students, all in their 20s, have tested positive for the virus and are self-isolating. More are being monitored and tested. The Austin outbreak is the latest to result from a group of college students who ignored social-distancing guidelines on spring break, many under the impression they were unlikely to be affected.