Real Reaction After Vaccination of My Family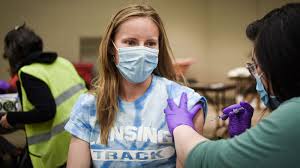 COVID-19 has been spreading for more than a year, and there is nowhere in the world that can be spared. So far, there is still no sign of being contained.
Currently in the United States, the government urges the public to receive vaccinations as soon as possible, and it is free.
It is divided into one injection and two injections, and the two phases are completed; just call to make an appointment to the designated place for injection.
I also pay attention to the information reports before and after vaccination. For example, in the United States, the "Johnson & Johnson" vaccine has experienced thrombosis and adverse reactions, and many state governments have temporarily closed vaccination.18 people in North Carolina had an adverse reaction.Eleven people in Colorado.
CBS reported in April that eight people in Georgia, USA, had an adverse reaction after being injected with Johnson & Johnson's new crown vaccine. The state is the third state to temporarily close Johnson & Johnson's vaccination sites.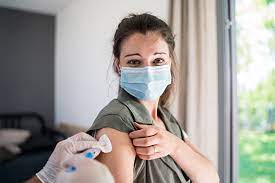 The first two states that closed Johnson's vaccination sites were North Carolina and Colorado.
According to news, the European Medicines Agency has begun to "review" the safety of the new coronavirus vaccine developed by Johnson & Johnson subsidiary Janssen. The agency learned of 4 cases of severe thrombosis after receiving Johnson & Johnson vaccine, including 1 death.
The New York Times revealed that the cause of the accident was that at a factory that produced both Johnson & Johnson and AstraZeneca's new crown vaccines, workers accidentally mixed up the ingredients and contaminated as many as 15 million doses of Johnson & Johnson vaccine. The mistake is attributed to human error.
It is possible that different people respond differently to the vaccine. The real situation in our family is also different.
My older dad had pain in his arm after the first stitch, but his reaction was normal after the second stitch.
My mother had obvious reactions after the first and second injections. After the first injection, the whole body was weak and the mouth was dry; after the second injection, she had a fever.
For me, only the arm was sore after the first shot, and he felt nauseous and nauseous after the second shot.
Fortunately, we all stay at home during holidays, so we can have plenty of time to rest and recover their health without affecting their normal daily routines.
My Personal Protections:
Wearing a mask when going out.
Keeping the distance required by public health.
Washing hands and clean mouth, nose and face when get home.
Drinking more lemonade and licorice soup.
Two very crucial points to note about vaccination
Avoid be fasting when doing vaccination.
Before and after vaccination, drink 250 cc of warm water