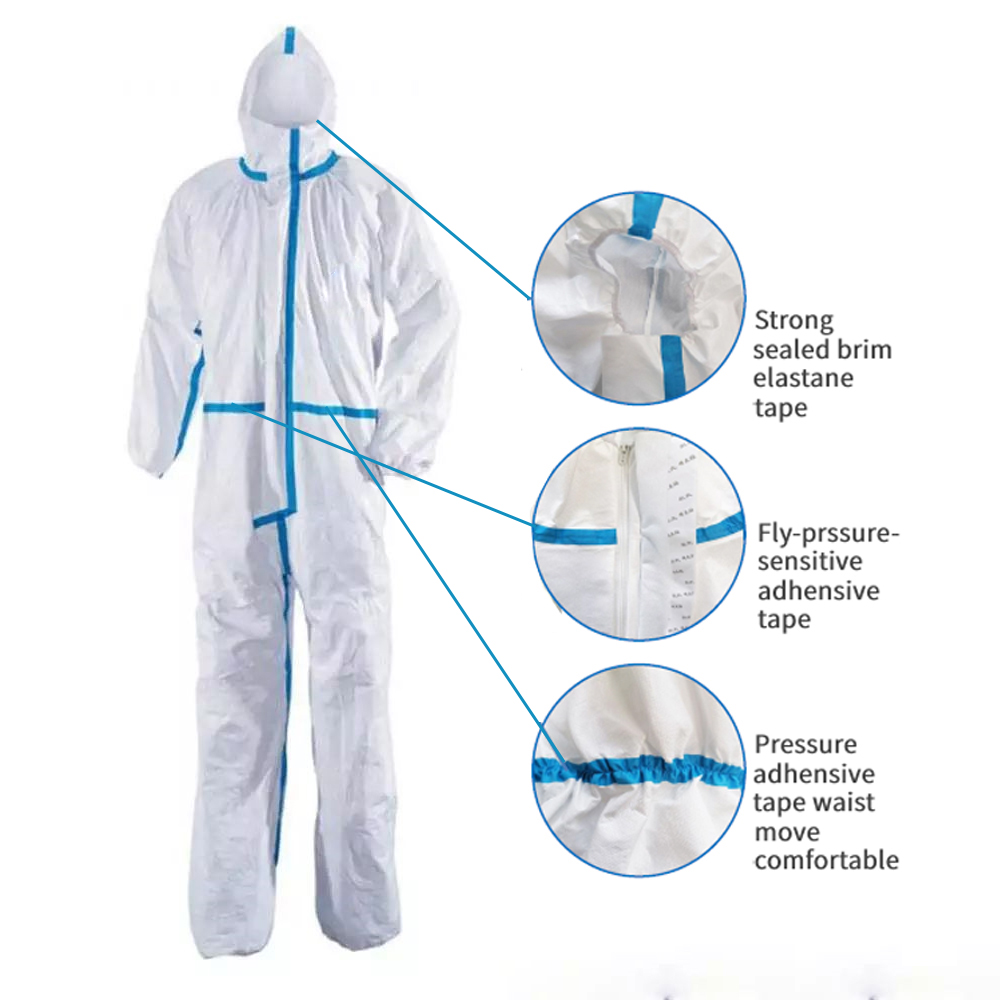 Disposal Protective Clothing for Medical Use
*Unit Price: 20 USD Order Now
Description:
This kind of protective clothing (with/without feet) is designed to protect medical staff working in hospital or ICU by isolating virus, bacterium, and water, blood and those which are riskful and dangerous to harm the people's health. And those who are working in infectious environment of virus have to ware this kind of protective coveralls to protect themselves.
The product has been sterilized by irradiation for one month long in order to make it good for ICU medical staff, or any one may have to stay in ICU.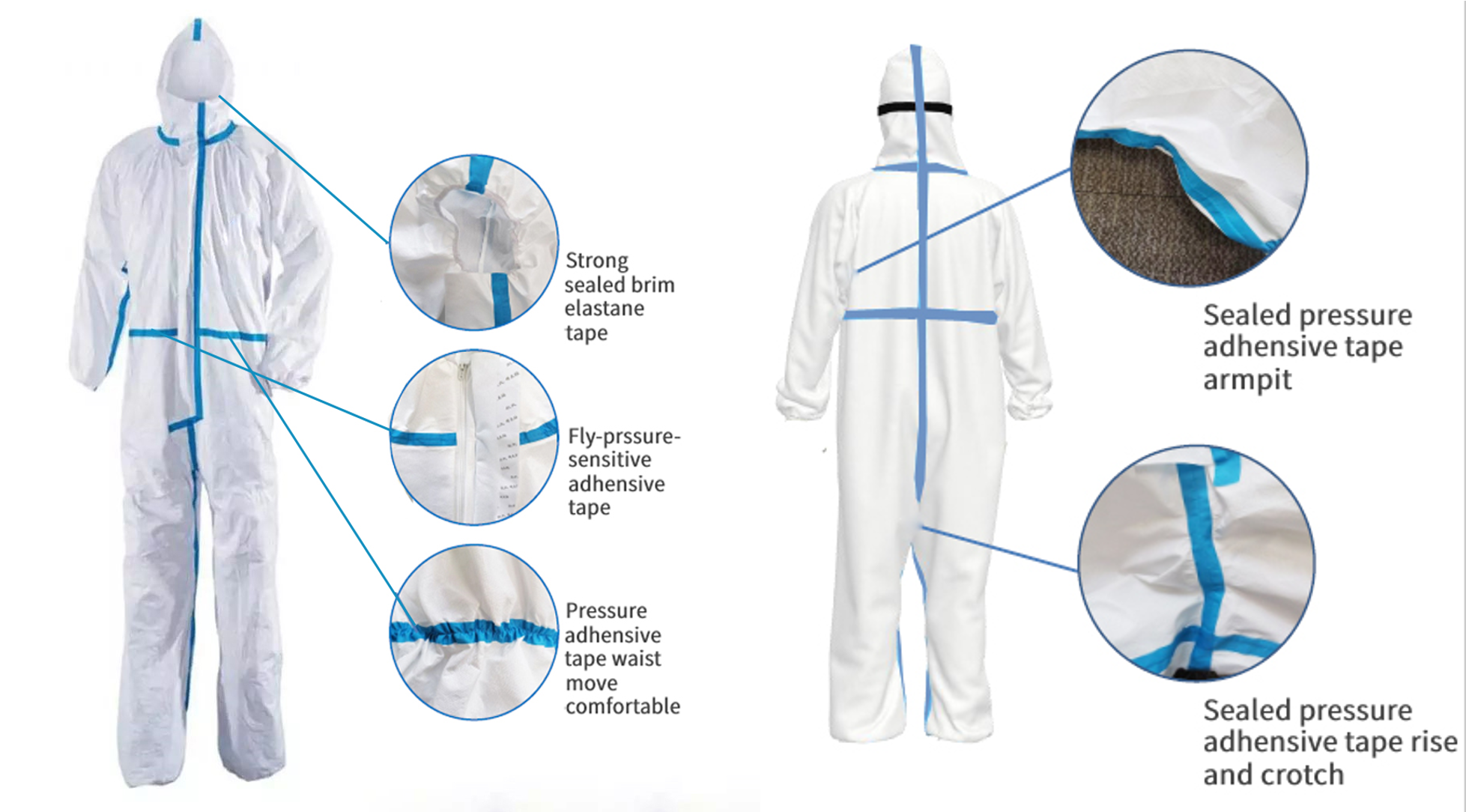 Features:
With different material and processing technology, Medical protective clothing is divided into woven and non-woven protective clothing. Woven materials are always used for reusable medical protective clothing. Disposal protective clothing is made by non-woven materials.
Non-woven clothing has much better protective performance. It is able to isolate liquid, microorganism (virus and bacterium) and particulates (dust for example). Medical staff with this disposal protective clothing, they will be protected well when contact potentially infectious patient, and build barrier to potentially infectious patients' blood, body fluids, secretions and the particles in the air.
Comfort is another necessary feature of protective clothing, because medical staff may ware it for long time, and it may not bring any big inconvenience to normal activities.
Light, Breathability, Water vapor permeability, Anti-Static, Reflective and Skin sensitization of this protective clothing provide much better comfort to medical staff .
The clothing also provides many features of tear-resistance, anti-puncture and abrasion resistant, because of any damage and crack on the clothing will give virus and bacterium way to threaten the body of medical staff, and infect the medical staff as well.
Meanwhile, the clothing have more features in chemical environment, disinfection tolerance, non-toxic and non-irritating, and harmless to the skin.
Workshop


Qualification and Certification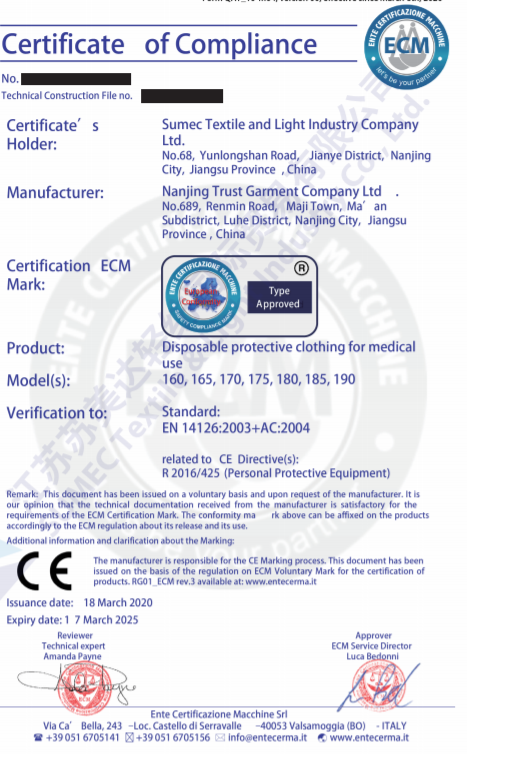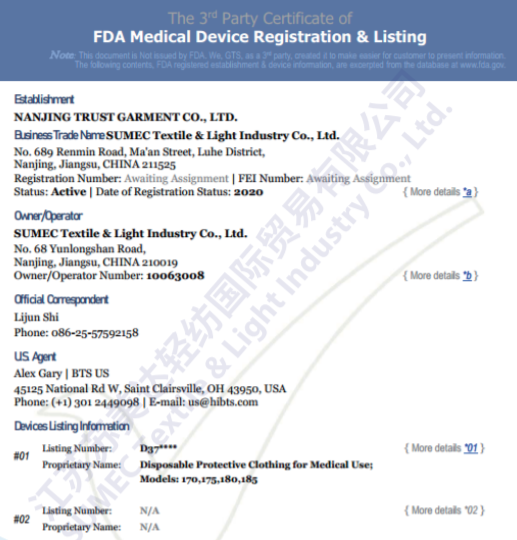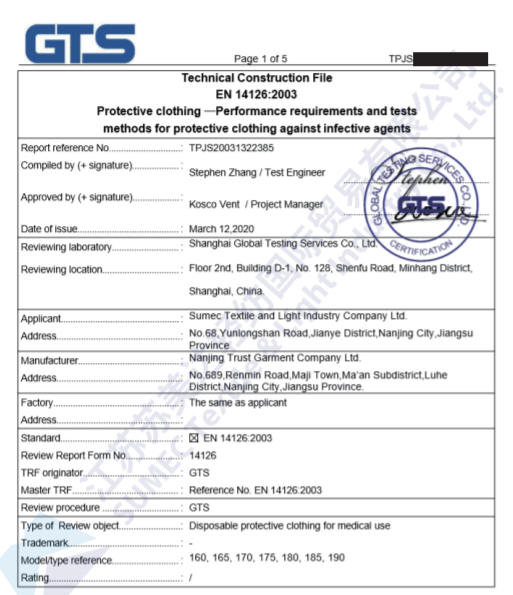 Place order or inquire for more details, please:

WE'RE HERE TO HELP
The page is keep updating.
Get more information of disposal protective clothing, click here please.