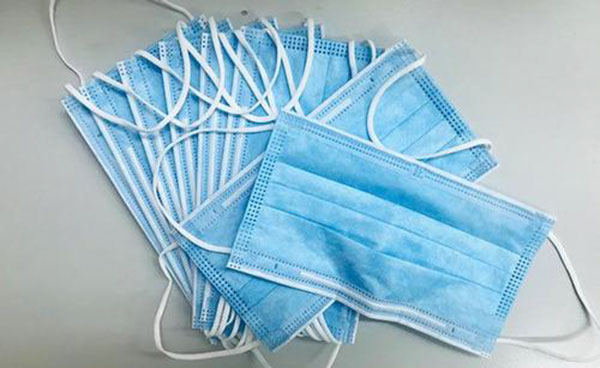 Surgical Mask with Elastic Ear Loop 3 Ply Breathable and Comfortable
*Unit Price: 30 USD 50Pcs Order Now
Description:
Medical Surgical Mask is divided into 3 layers, the outer layer has a water blocking effect, which can prevent the droplets from entering the mask to the inside; the middle layer has a filtering function, can block particles larger than 5μm in the air, the filtering effect is ≥90%; Hygroscopic. However, the filtration efficiency of medical surgical masks on particles is limited, and most of them are rectangular in design, and the adhesion to the face is not as tight as that of medical protective masks.
Medical surgical masks are used for the protection of droplet isolation. Medical surgical masks are required to be worn in infectious disease departments and fever clinics.
Features:
Breathable and Comfortable

Particulates Blocking

Flue protection

Droplets and Liquid Blocking
Workshop:

Qualification and Certification:
Please note COVID19Zone.info only suggest products with CE and FDA registered and qualified.
Place order or inquire for more details, please:

WE'RE HERE TO HELP
The page is keep updating.
You May Like:
Does Wearing a Mask Protect You from the Flu and Other Viruses?
Prevent Coronavirus Spreading With Right Mask: 3 Points to Know