Why and How does Disposable Protective Clothing Protect Medical Staff?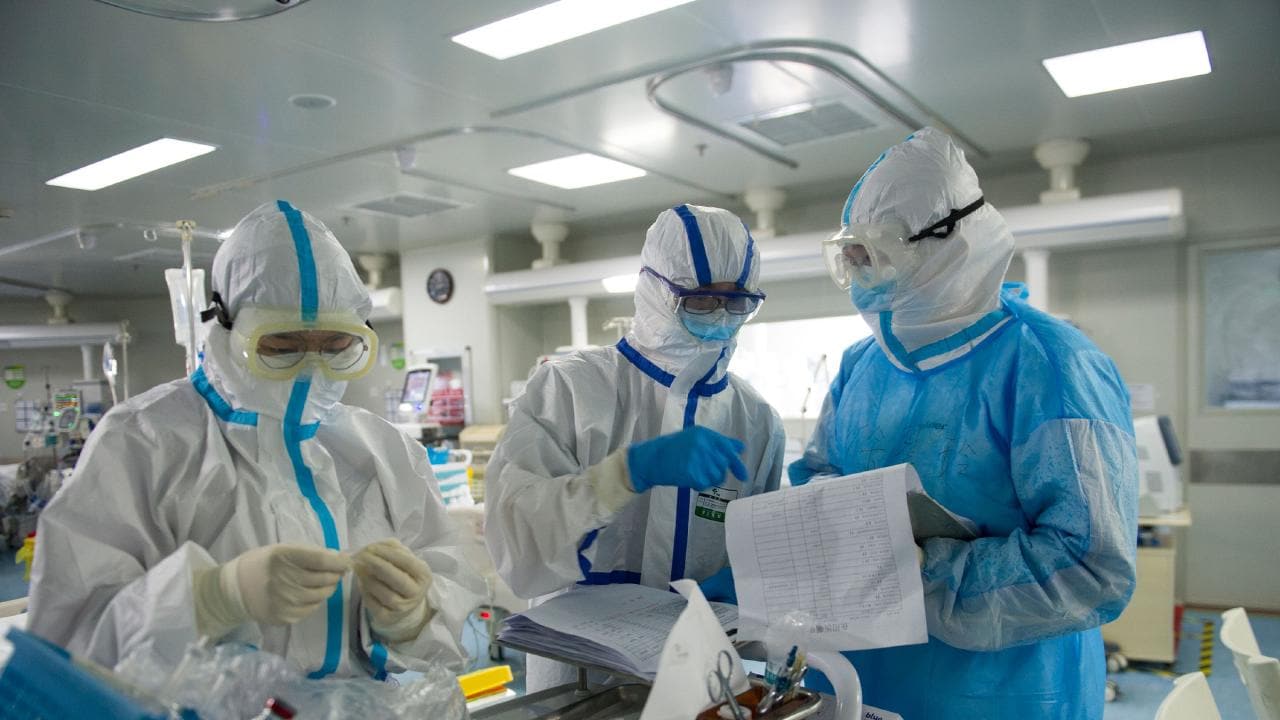 During the fighting against coronavirus outbreak, medical staff have most high risk to be infected for they are always in the front of COVID-19 patient and exposed to coronavirus directly. In the past months, there were lots of doctors and nurses died from COVID-19 infection without good and effective protection. it is really bad and dangerous to medical staff who are trying to fighting against COVID-19 and save the life of the patient.
Why need protective coverall or protective clothing for medical staff?
As mentioned above, the main purpose of protective coverall is to protect the medical staff to be infected by virus, COVID-19 when treat and contact the patient. And breakdown, there should be some more reasons to point out.
Protect the life and health of medical staff
Obviously, any kind of personal protective equipment is designed to protect the person in high risk or dangerous environment, such as virus, hazardous space, radiation, and so on. When a person work in such environment, wareing a protective clothing before enter or access it is very important.
In the war of COVID-19, doctors and nurses are always in the most dangerous situation. more than 1000 medical staff died with COVID-19 infection.
Prevent the virus spread in the hospital
Hospital now is somewhat a coronavirus spread source for there are lots of COVID-19 patient waiting for treating. In order prevent coronavirus spreading in the medical staff, and in the family, friends of medical staff, protective coveralls are necessary to be equipped for each medical starff in the hospital, especially for those who have close contact with COVID-19 patient.
Slow down the spread and outbreak of COVID-19 in the city and the country
The more COVID-19 patient treated and healed, the less spread of COVID-19 in the city and the country. The more medical staff are protected, the slower of COVID-19 spreads. Common sense, when medical staff are protected with protective coveralls well, and the more medical staff are fighting in the COVID-19 war.

How does protective coverall work to protect medical staff?
Now we know protective clothing is important, so how does it work? and how it protect the people who wares it?
In most cases, the disposable protective clothing for medical use is mainly made of high barrier composite nonwoven fabric,which is continuously flocculent anddoes not produce dust.It is also waterproof,breathable,super absorbent,wear-resistant,physiological comfortable and virus resistant.According to GB19082-2009 technical requirements of disposable protective clothing for medical use,itis tested to meet certain air permeability and comfort,anti-static function,wear-resistant mechanical performance and standard index requirements.
So, with protective coverall wearing, it could:
Isolate the COVID-19 virus

Barrier bacteria

Breathable
Some more features of most protective coveralls:
Light
Dust-proof
Prevent Liquid Splash
Anti-static
Some more news of Protective Clothing
According to a new research report by Global Market Insights, Inc., the Industrial Protective Clothing Market size is set to surpass USD 22.5 Billion by 2026. Growing number of workers in manufacturing, oil & gas and chemical industries along with increasing number of work fatalities is expected to drive the market in the projected time period.
Increasing investments in R&D to provide high quality multi-functional clothing so as to enhance resistance against chemicals, fire and other hazardous substances is expected to have a positive impact on the market growth. These products are lightweight which helps improve worker comfort, are breathable and offer a cost-effective solution against chemical hazards which are the key attributes driving the industrial protective clothing market growth.
The page is keep updating.
And meanwhile, if you have requirement of protective coveralls, please click below link to contact us for more details. We will help you or your organization to find qualified product with good quality from Chinese market.

WE'RE HERE TO HELP