Coronavirus: COVID-19 Negative Certificates is Mandatory for Boarding to China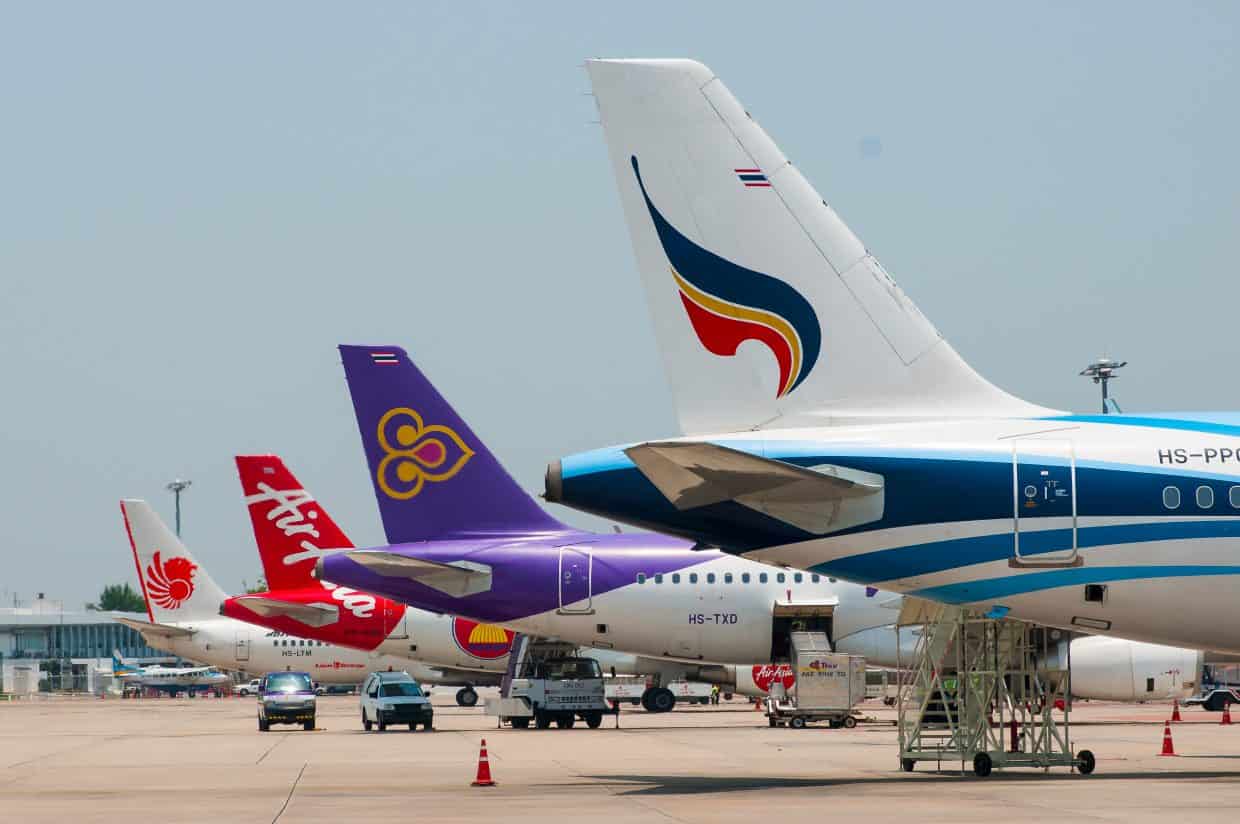 Chinese embassies in several countries recently issued a notice that all passengers who come to China for official business or personal travel must have a negative nucleic acid test certificate to board the plane. These measures have been effective in South Korea, Japan, Georgia and Australia. And at EST September 15 at 0:00 AM, all U.S. visitors to China must also hold nucleic acid test negative certificate as well, antibodies certificates ineffective.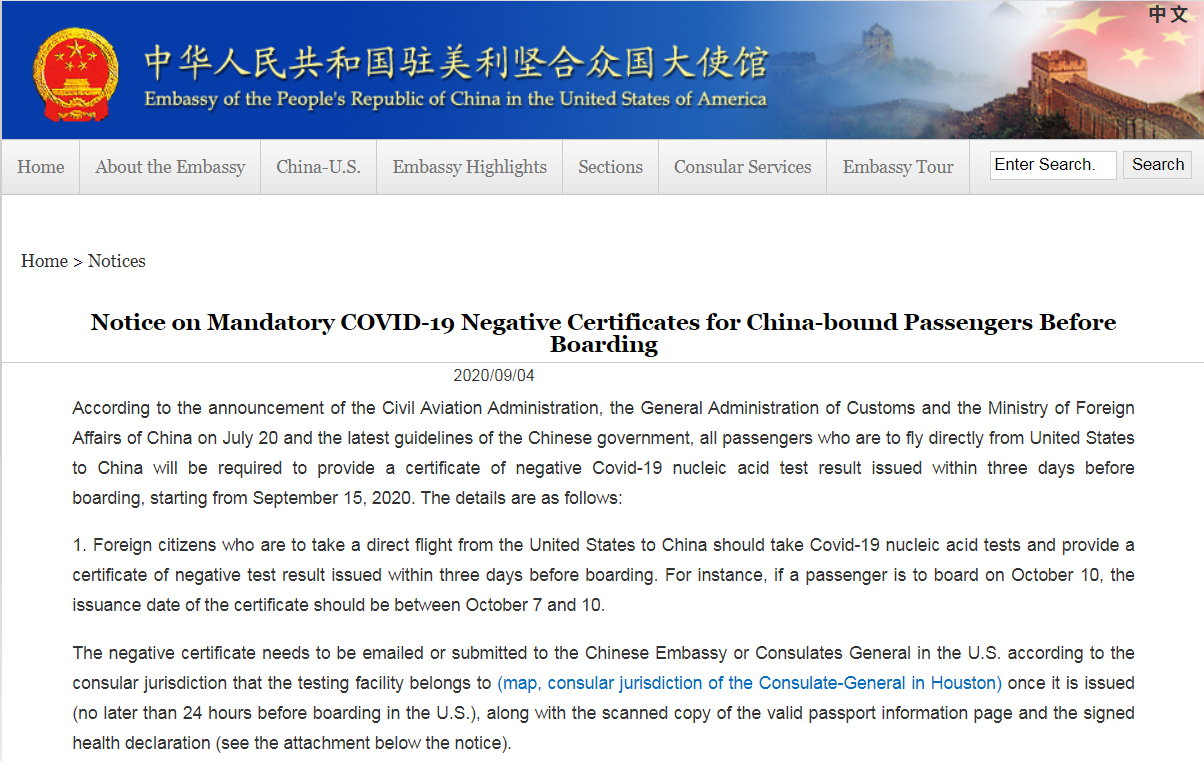 Specific information is accessible from Notice on Mandatory COVID-19 Negative Certificates for China-bound Passengers Before Boarding.
And Q&A could found Q&A on the Airline Boarding Requirement for Certificate of Negative Result of Nucleic Acid Tests for Covid-19.
With the continuous development of the global epidemic, as well as the need for travel and economic activities between countries, international navigation has become a necessary activity, and China in this way, to ensure the personal safety of all passengers to China, as well as the safety of domestic activities in China, in this way, not only to ensure the need for international exchanges, but also to ensure the safety of countries and individuals under the outbreak.